April is Takahe Awareness Month - join us in celebrating these extraordinary birds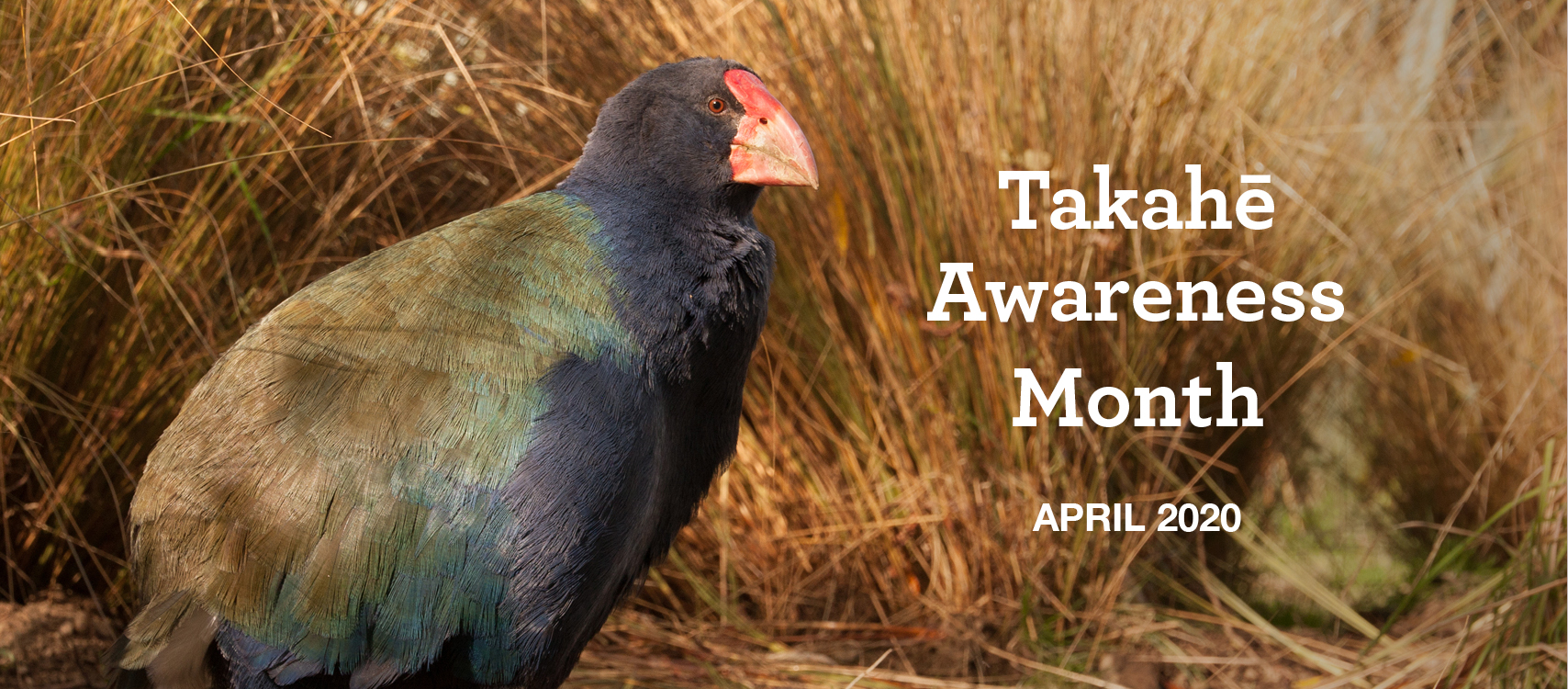 Takahe have an incredible conservation story. The improbability that such a large flightless bird, thought to be extinct 50 years ago continued to live under the radar is enough to get you intrigued. Takahe awareness month is a time to celebrate Takahe and the impactful work that the Takahe Recovery Programme and its partners achieve - we're thrilled to play a part in it on the island!
Celebrate with us!
This is a great chance to learn more about takahē and what makes them special and share the takahē story.
NZ Geographic's Road to Recovery Takahē Feature, also offers some talking points in their Together at Home Series.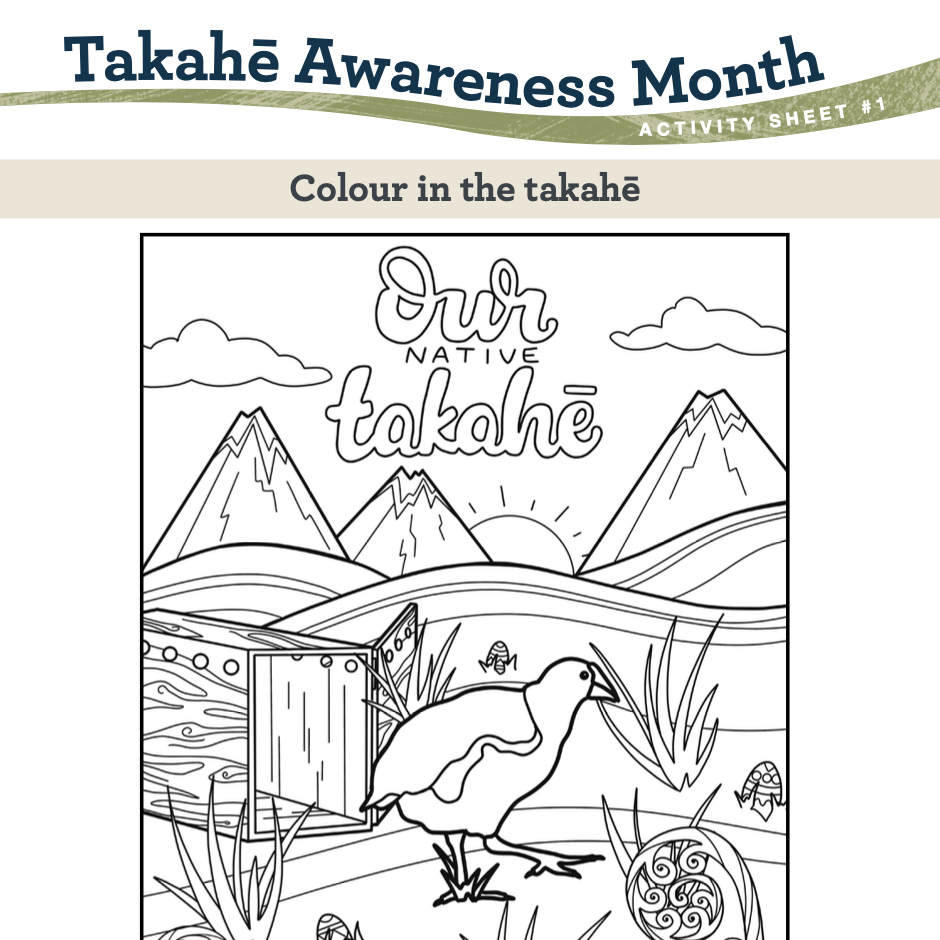 Activity and Colouring sheet, thanks to the Department of Conservation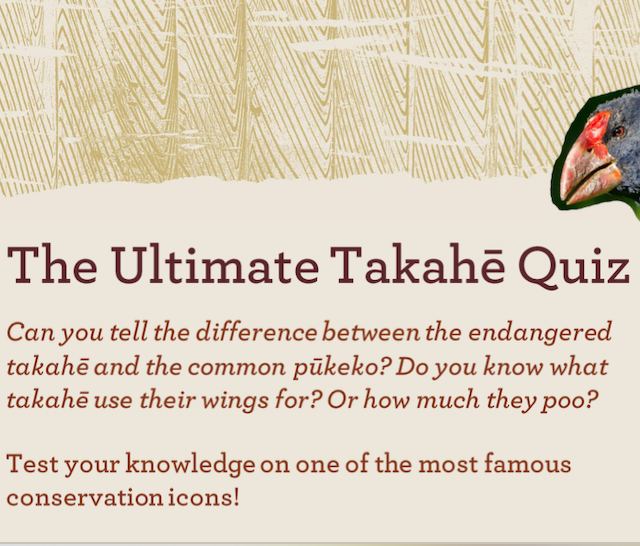 Can you tell the difference between a pukeko and a takahe? - Take the Ultimate Takahe Quiz!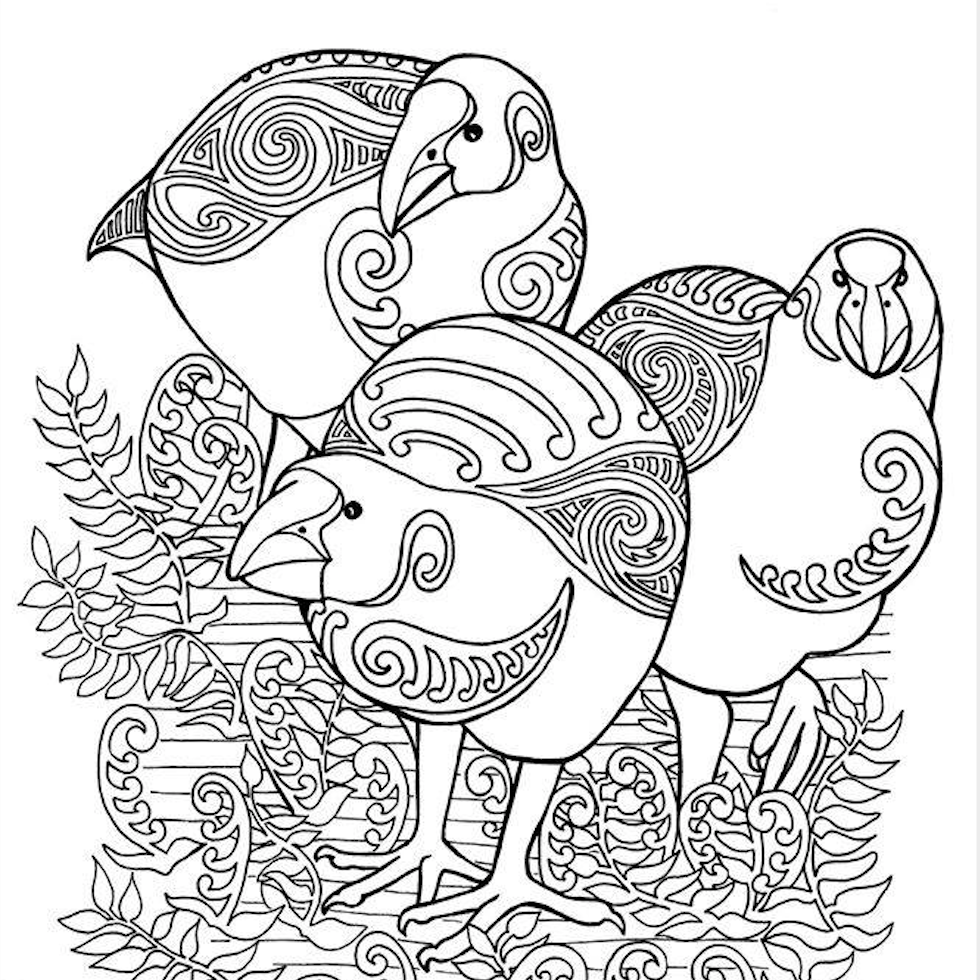 Stunning Takahe Colouring, created by artist Lianne Adams
Meet Rotoroa Island's resident Takahe
As part of the Takahe Recovery Programme, Rotoroa is a breeding site for takahe and we currently have 4 resident takahe:
Fyffe and Mulgrew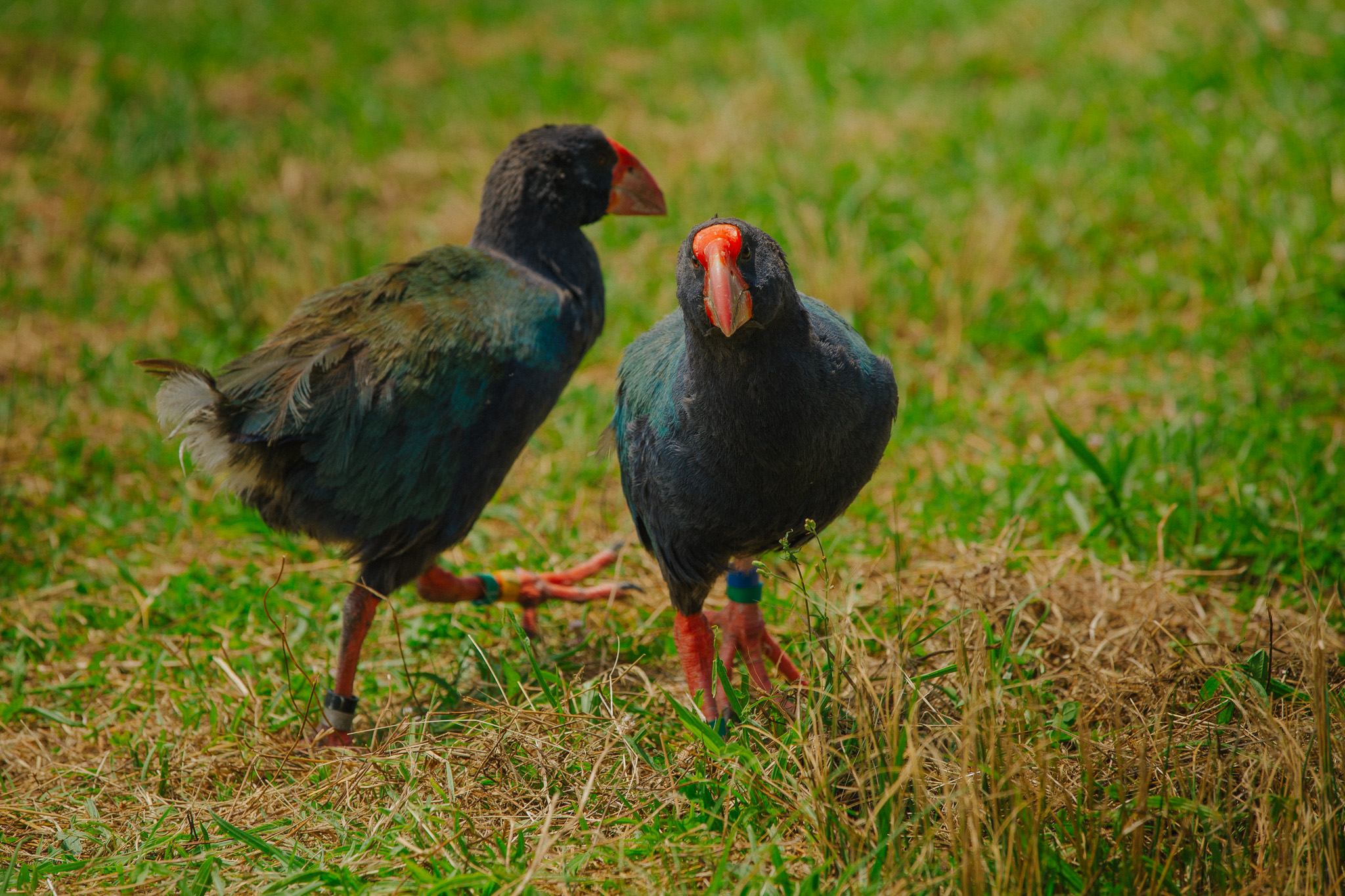 Fyffe and Mulgrew are 'love island'; Mulgrew is protective and attentive to his partner.
Silberhorn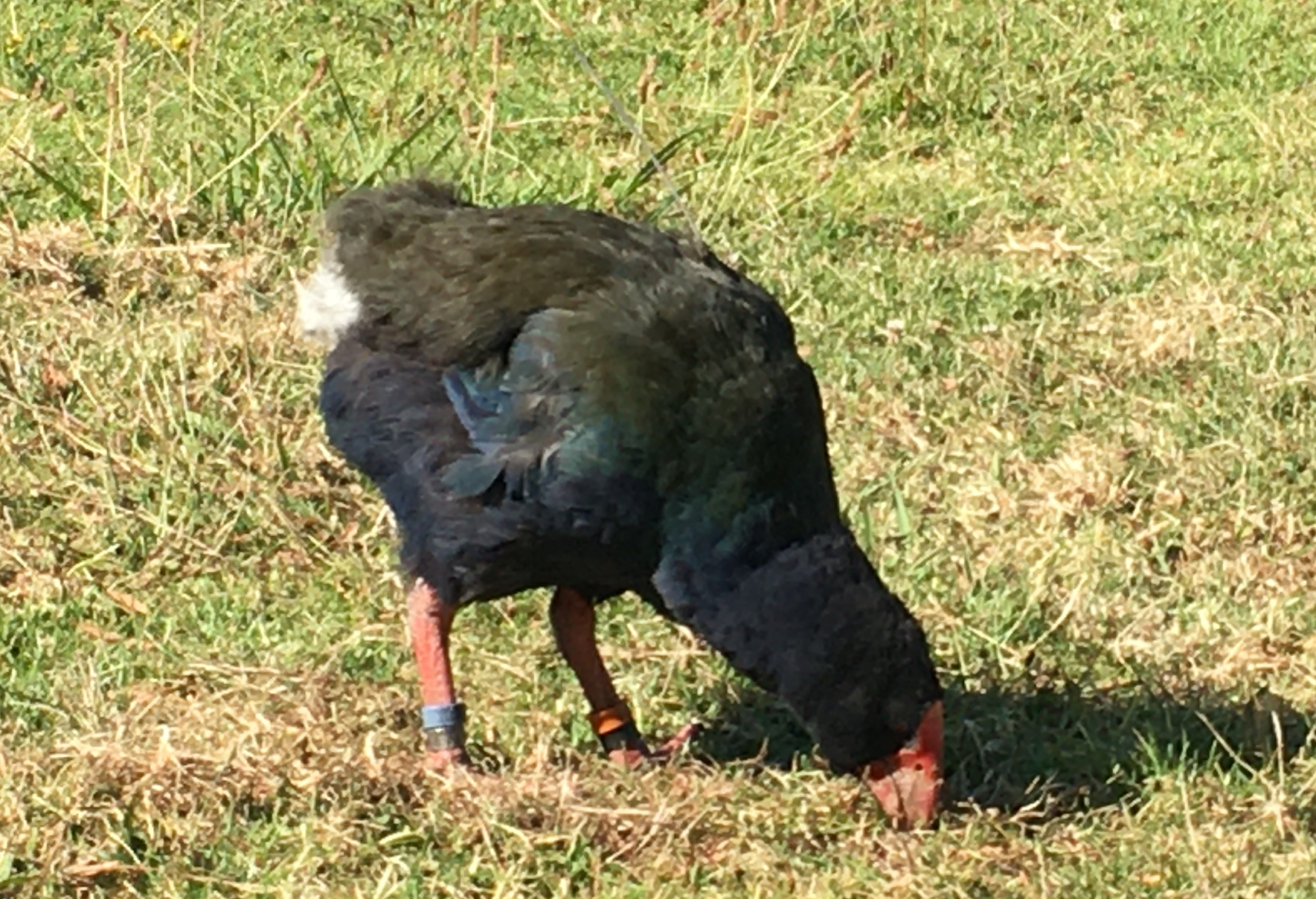 Tupuarangi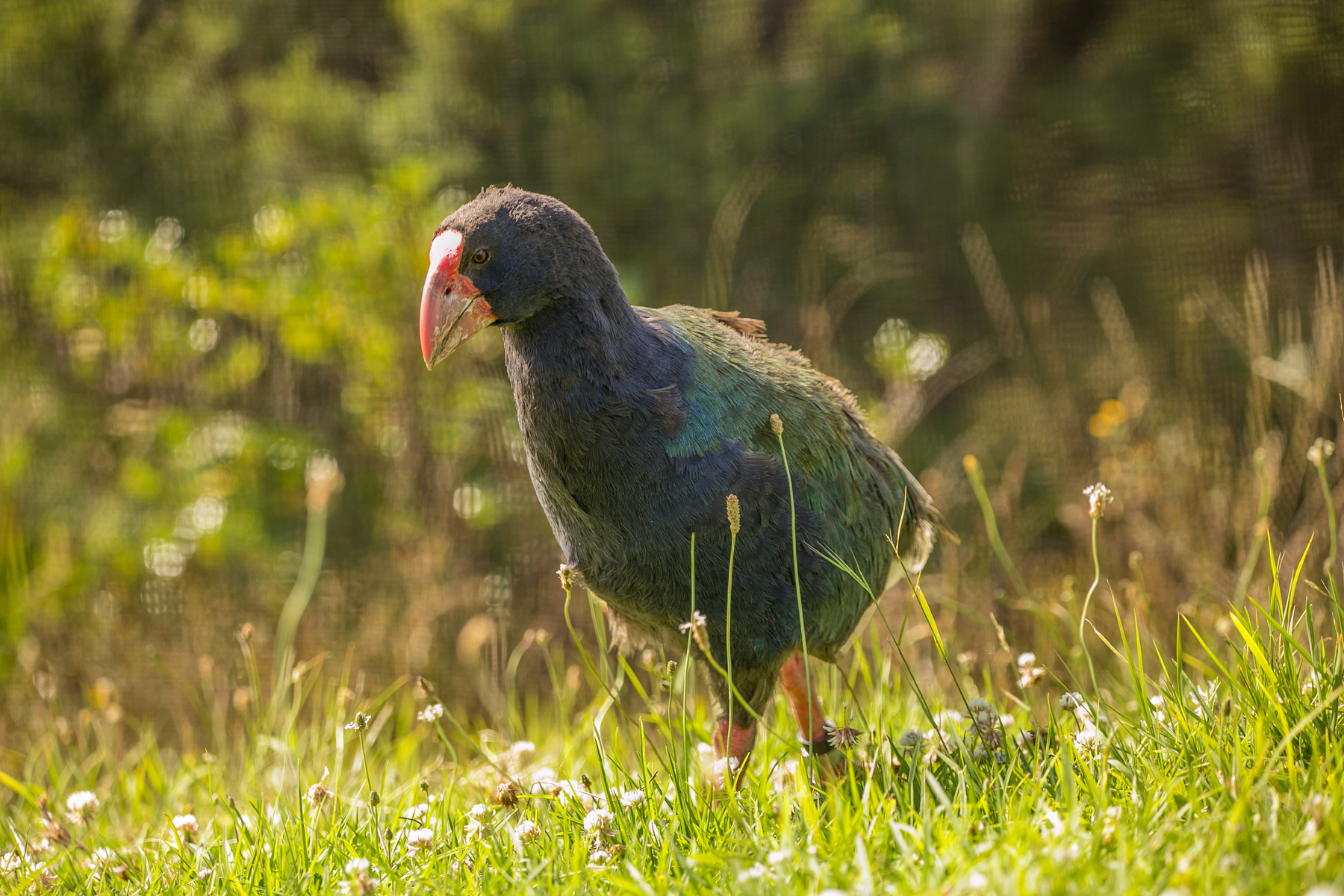 Silberhorn and Tupuarangi are like the gypsy couple not a care in the world just drifting around the island.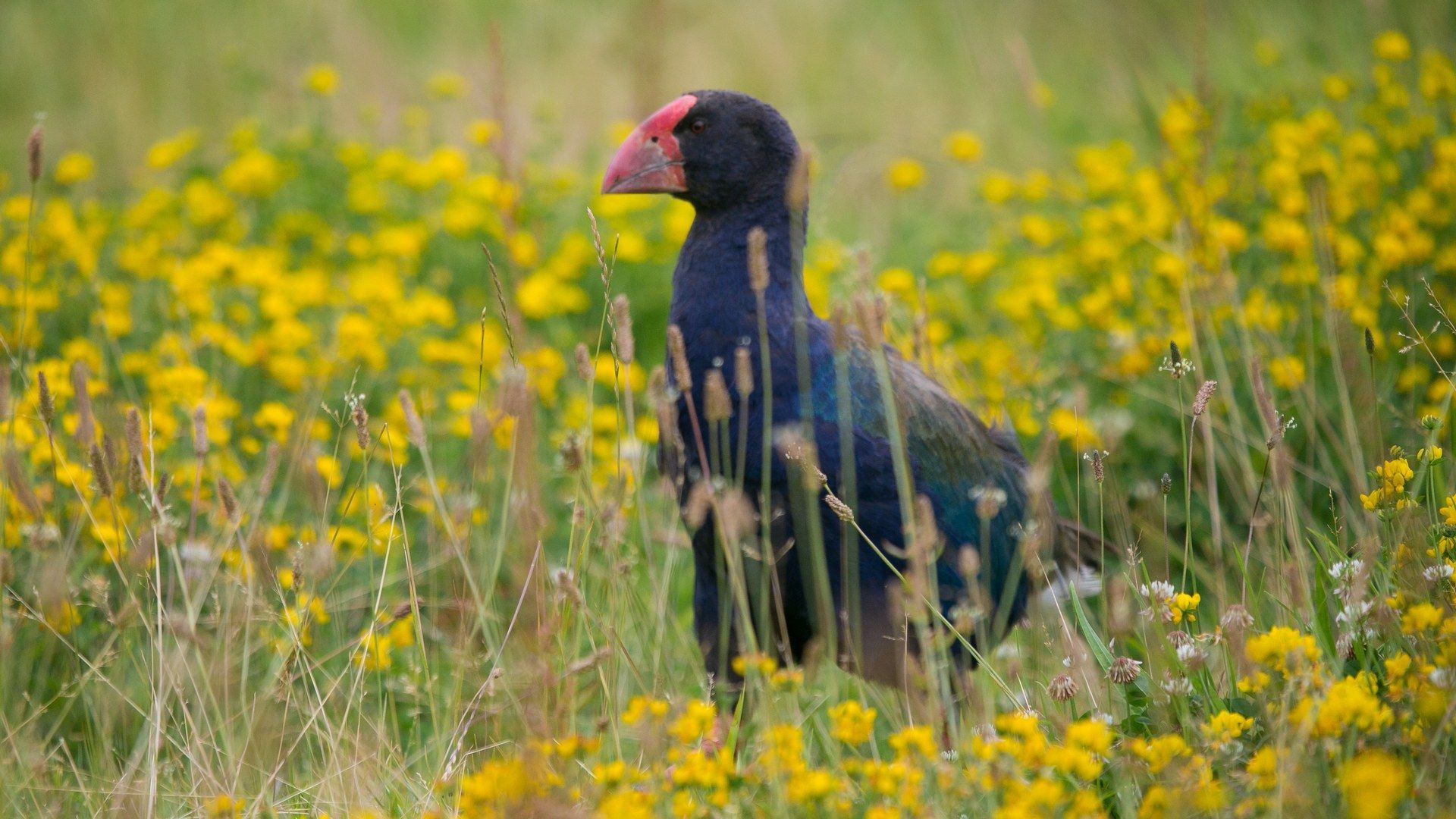 Where else can I see a takahe in New Zealand?
Takahe can been seen at a small number of protected sites in NZ.
Check out this interactive map to see where takahe are living
An Amazing Story of Survival - Takahe Recovery Programme
The Takahe Recovery Programme is managed by the Department of Conservation (DoC) with the aim of protecting and promoting population growth for this endangered species of large, flightless bird – whose current official population is 418. This may sound low, but little more than 70 years ago takahe were thought to be extinct, so efforts to protect the species have actually been very successful... Read More