Kiwi Release: 14 Nov 2020
Nature & Wildlife
Family Friendly
We're releasing two kiwi chicks and you're invited!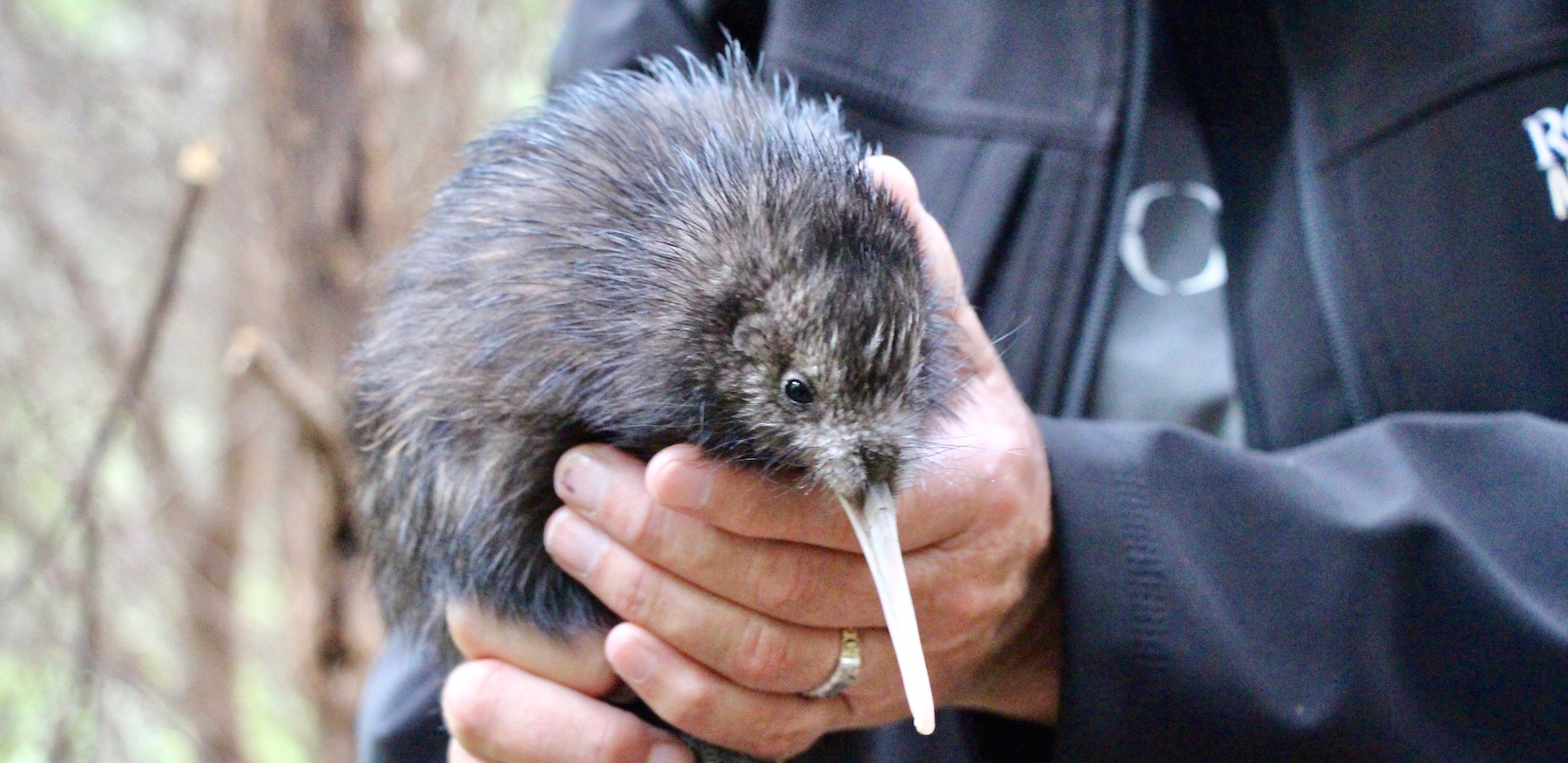 Rotoroa Island is one of the few predator-free islands in the Hauraki Gulf, which acts as a creche for kiwi. Kiwis left in the wild have about a 5% survival rate, so we're part of the national kiwi recovery programme to help give young kiwi chicks the best chance possible. By releasing kiwi chicks in our safe island environment, the survival rate is brought up to 50-60%.
This kiwi chicks are coming from Auckland Zoo in partnership with Kiwis for kiwi and Thames Coast Kiwi Care.
WHAT: Release of Kiwi chicks on Rotoroa Island
WHEN: Sat 14 November 2020, at 11am.
WHERE: Exhibition Centre, Home Bay, Rotoroa Island
BOOKING: While no booking is required for the release, please book your ferry tickets in advance with Fullers360 (Select 14 Nov 2020)
DAY PLAN
08:45 am - Ferry departs downtown Auckland​
10:00 am - Ferry arrives at Rotoroa Island
11:00 am- Short welcome and introduction to kiwi chicksa (Home Bay)
Explore Rotoroa Island (if not on Guided Walk)
1:00 pm - Guided Nature Walk (Bookings required)
5:15 pm - Ferry departs Rotoroa Island
GETTING TO ROTOROA ISLAND
Fullers360 ferries depart from downtown Auckland to Rotoroa Island
The trip takes just over an hour, with a stop-off at Waiheke's Orapiu wharf on the way to Rotoroa Island.
You can also get to Rotoroa Island by ferry from Coromandel.
Timetable and fare information: Fullers360 Experiences and Cruises
Release event is FREE, but usual ferry ticket pricing applies. There are limited seats on the ferry, so get in quick!
LATEST EVENT UPDATES: Rotoroa Island Facebook Page