Transport to Rotoroa Island
We welcome visitors to Rotoroa Island by scheduled ferry, private boat, charter, water-taxi, kayak, helicopter or seaplane – the choice is yours!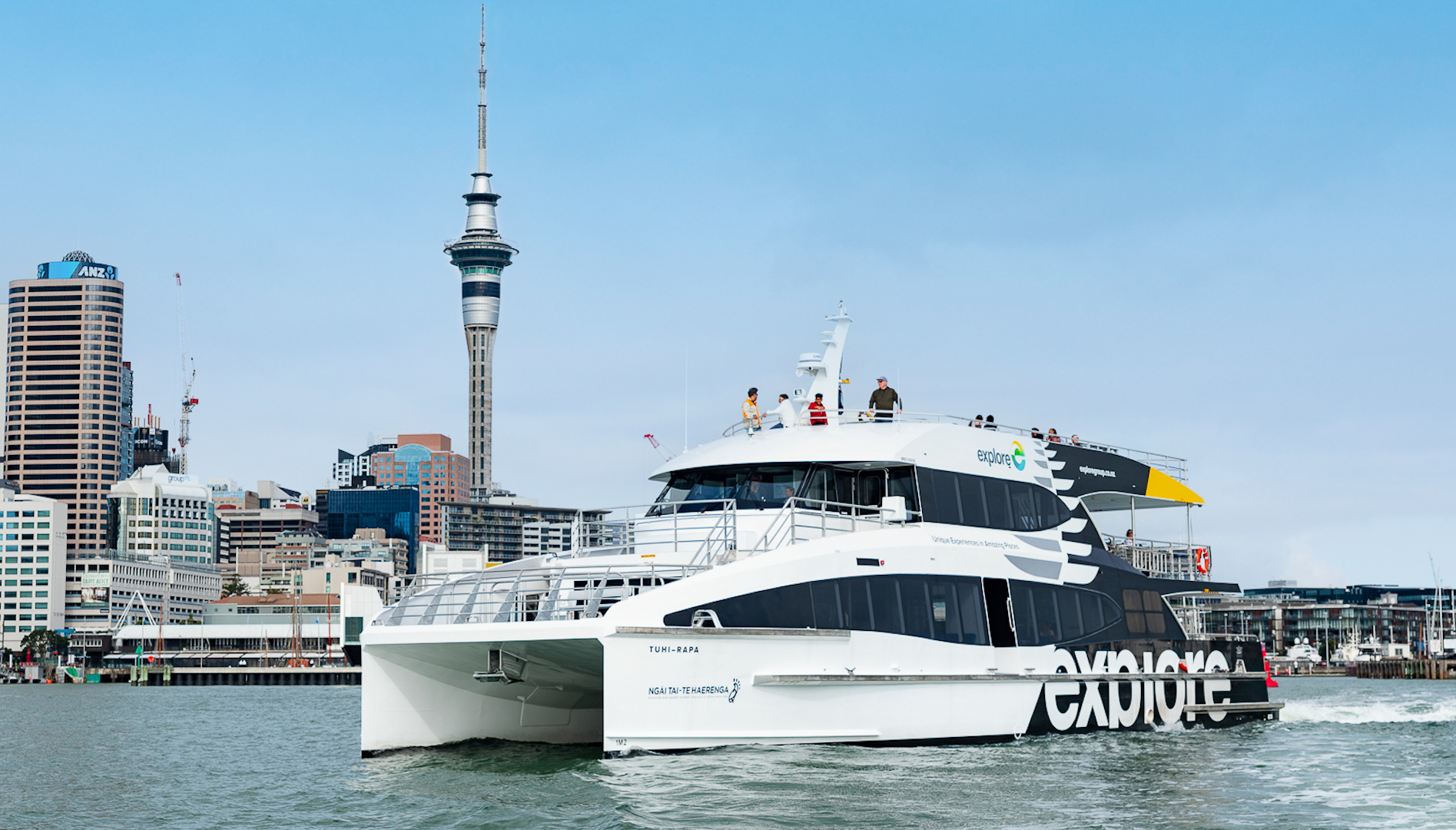 SCHEDULED FERRIES
Just 75 min from downtown Auckland, a ferry service from Viaduct Harbour to Rotoroa Island is offered by our friends at Explore Group.
If you'd like to come to Rotoroa Island but your visit doesn't fit with the current ferry timetable, see below for other ways of getting to the island.

PRIVATE BOATS
Rotoroa Island is a fantastic destination for boating and sailing, with a choice of sheltered coves and bays all around the island. Click here to find out more information.
CHARTERS, WATER TAXIS, HELICOPTERS & SEAPLANES

DAY PASS (LANDING FEE)
A contribution of $5 per adult and $3 per child is asked from all visitors to the island, and goes directly towards our ongoing restoration and conservation programmes. This contribution is included in all public ferry tickets. For all other visitors it's payable online, in cash on the island, at the Exhibition Centre, the honesty box at Ladies Bay, or via direct online transfer.
DAY PASS (LANDING FEE) ONLINE PAYMENTS
You're welcome to pay for your day pass via our online store, or direct transfer to our bank account below:
02-0108-0032549-01
Rotoroa Island Trust

If you need a receipt, please email [email protected].