There are an endless supply of perfect picnic spots scattering the picturesque Rotoroa Island. Here are just a few of our favourites.
LADIES' BAY
The Ladies' Bay picnic spot is the most easily accessible, and offers everything you need for the perfect lunch spot: electric BBQs, toilets, changing shed, and of course a spectacular swimming beach.

MEN'S BAY
Just around the corner is the Men's Bay picnic spot. There are toilets and a beautiful swimming beach here, and you might even spot some local dotterel while you eat.

HOME BAY
Home Bay is one of two picnic spots on Rotoroa Island that has electric BBQs you're welcome to use. It's also very close to the information centre if you need any advice on where to go next.

RUTHE POINT LOOKOUT
At the southern point of the island, you'll find the stunning Ruthe Point Lookout. This hidden picnic spot provides stunning views to complement your lunch.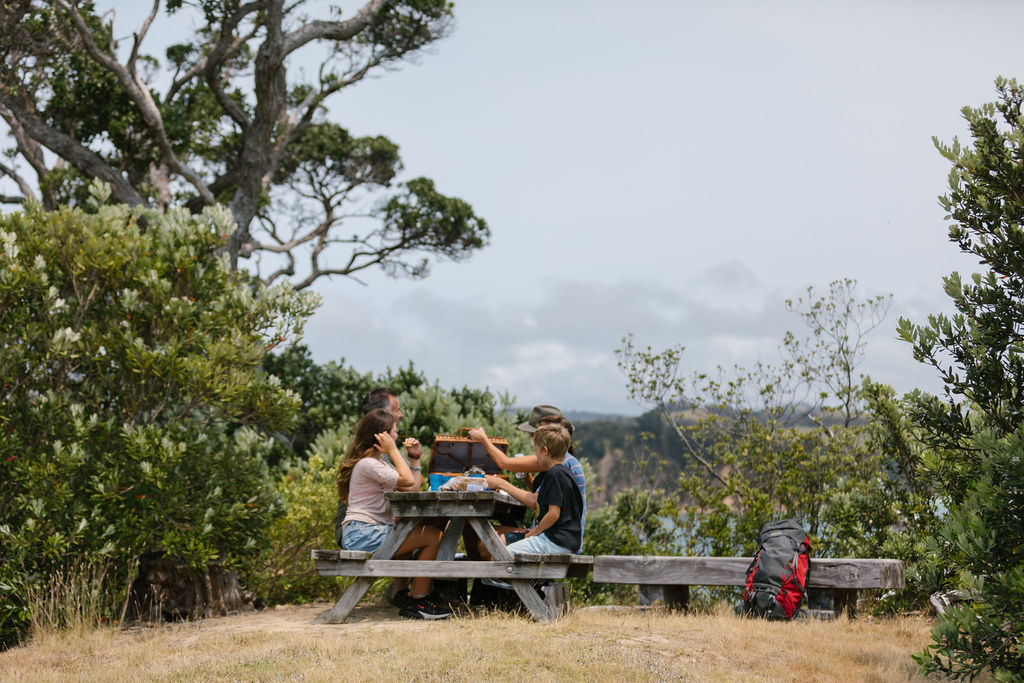 MAI MAI BAY LOOKOUT
Enjoy lunch amongst the trees while overlooking beautiful Mai Mai Bay at this spectacular spot.

CABLE BAY LOOKOUT
One of the more remote picnic spots, the Cable Bay Lookout point is the perfect location to enjoy a quiet bite to eat.

Click here to see a map detailing the best picnic spots on Rotoroa Island.