Rotoroa Island is a fantastic destination for boating and sailing, with a choice of sheltered coves and bays all around the island. If you're going to boat to Rotoroa Island, please read below for some important things you'll need to know.
After being closed to the public for over 100 years, we're thrilled to welcome the boating community back to Rotoroa Island. Island amenities include BBQs, picnic tables, fresh water fountain, and changing sheds. Please regularly monitor the marine forecast to make the most of the best shelter available around the island.

Rotoroa Island is a wildlife sanctuary, so please inspect your boat for signs of rodents and insects, and please make sure to leave your pets on board.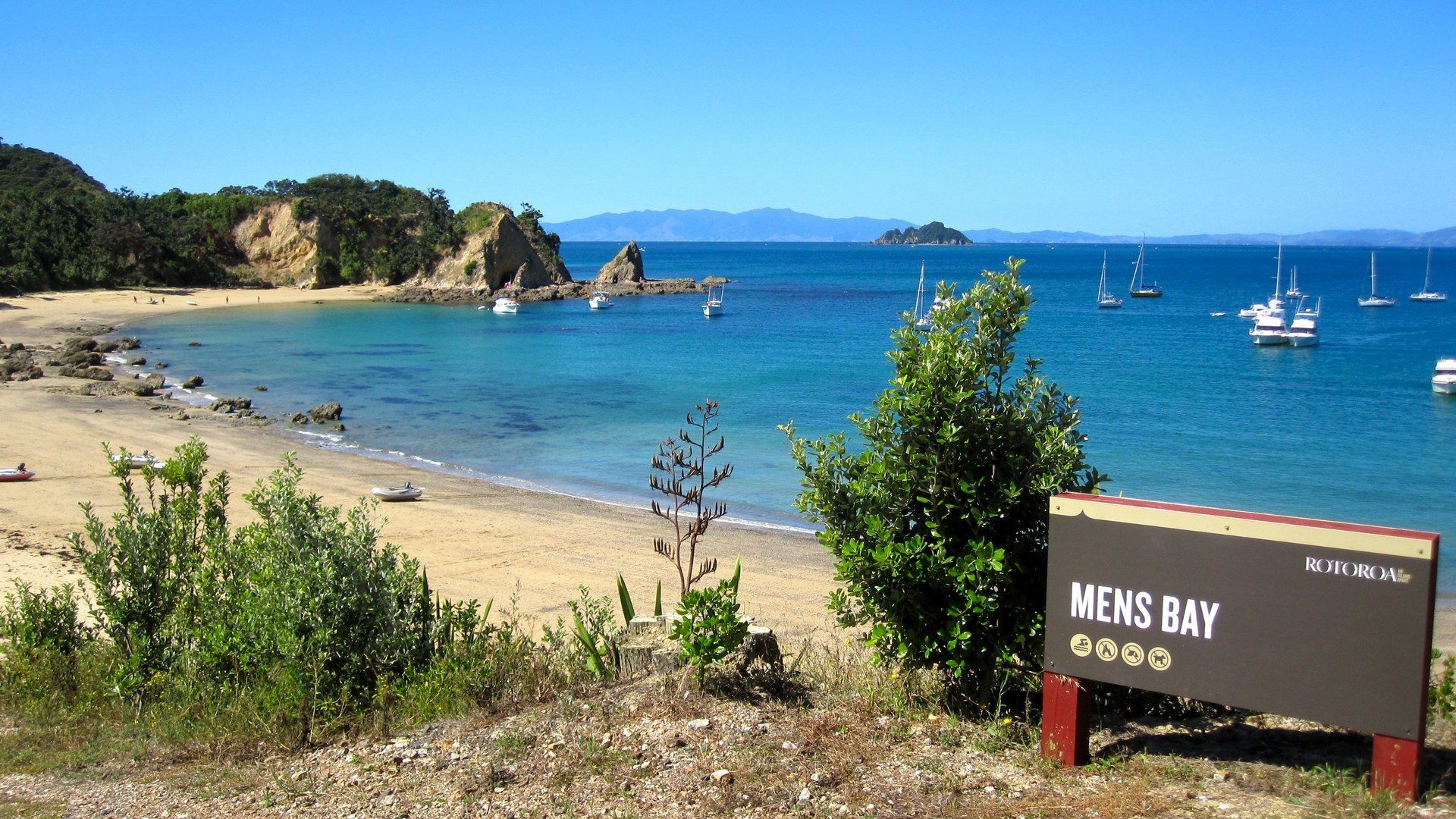 A Sanctuary for Everyone


NO DOGS or other domestic animals are permitted on Rotoroa Island as they pose a threat to our endangered species.



COVID-19 We are taking precautions to protect our people and visitors, please take time to read our

COVID-19 Update page

before you visit.

DAY PASS (LANDING FEE)
A contribution of $5 per adult and $3 per child is appreciated from all boaties visiting Rotoroa Island. This contribution goes directly towards our ongoing restoration and conservation programmes. The contribution is payable on the island in cash at the Exhibition Centre or the honesty box at Ladies Bay, or via direct transfer online.
Buy Day Pass online

ANNUAL PASS
If you visit Rotoroa Island regularly and would like to use our amenities, we also offer a yearly boat pass for just $110. This pass covers everyone on your vessel. If you'd like to purchase an annual pass, either
ONLINE PAYMENTS
If you don't have any cash with you, you're welcome to pay your landing fees via our online store, or make a direct transfer to our bank account as follows:
02-0108-0032549-01
Rotoroa Island Trust
If you've made a direct transfer and need a receipt, please email [email protected] with the following information:
- Your name
- Boat name
- Your address if you'd like us to send you a receipt
The Rotoroa Island Trust is a registered charity.