Kiwi is an iconic NZ native species and left in the wild has about 5% survival rate; as a predator-free island, we're honoured to have a role as a crèche location, which brings the survival rate to 50-60%.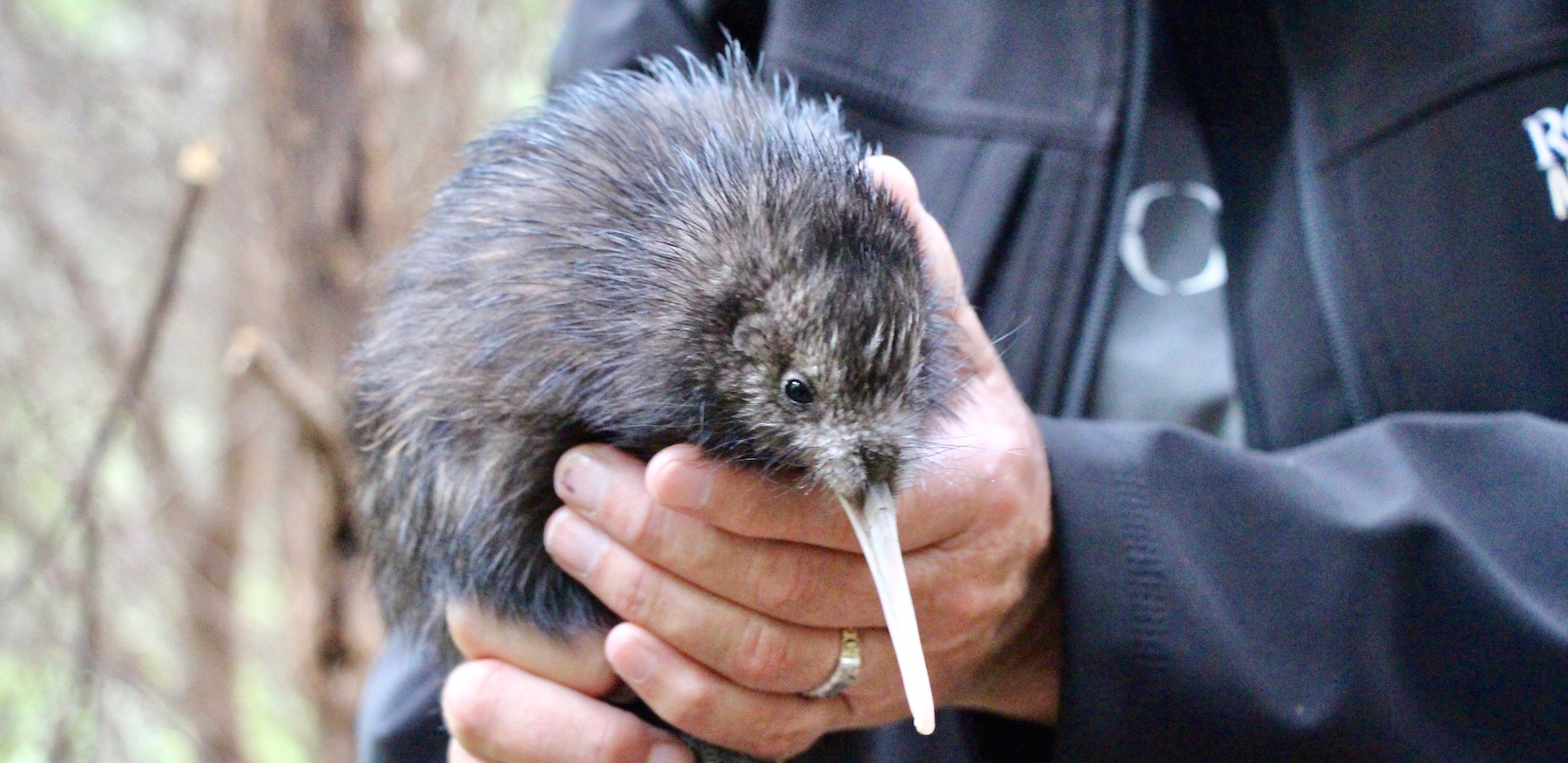 Kiwi chick on being released on Rotoroa Island, this one weighs about 200g
We are working closely with Save the Kiwi who are driving the national strategy to save our national bird.
One of the key initiatives to save kiwi is known as Operation Nest Egg (ONE), a programme where wild birds in vulnerable areas are monitored during nesting time and eggs removed to Auckland Zoo, Rotorua or Taupo where they are incubated in captivity. The chick is reared in a predator-free site until it is deemed "stoat safe", at which point it and can be returned to the wild, effectively bypassing the kiwi chick's most vulnerable stage of life.

Being predator free, Rotoroa Island is a great safe haven (or crèche) site for Coromandel Brown Kiwi to thrive. Just like taking your baby to a crèche, vulnerable chicks are released on Rotoroa at just few weeks old and weighing only 200g, Once they grow to 1.2kg, they're strong enough to protect themselves. Kiwi left in the wild have only a 5% survival rate, but this initiative (Operation Nest Egg) increases that to 60%!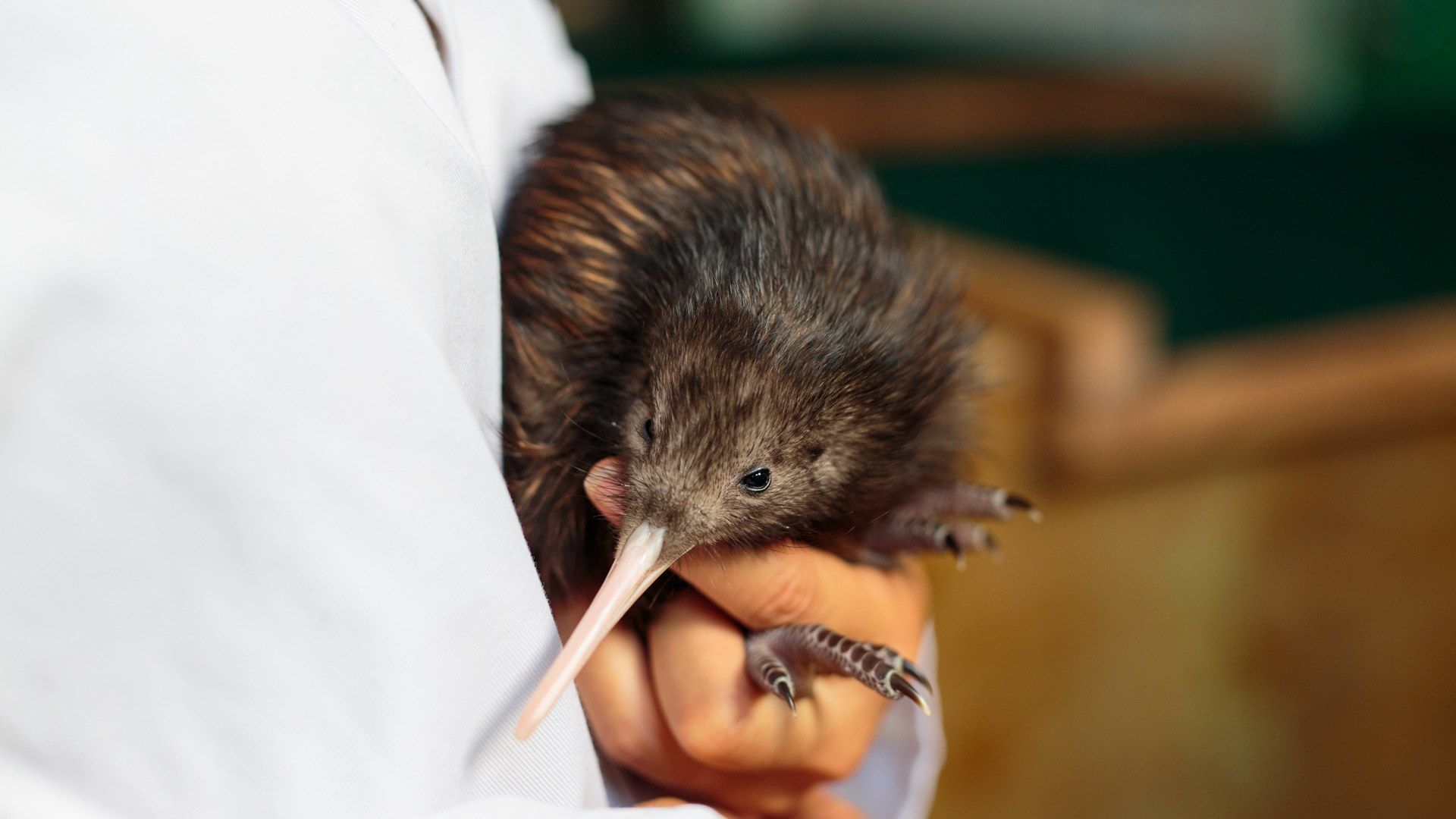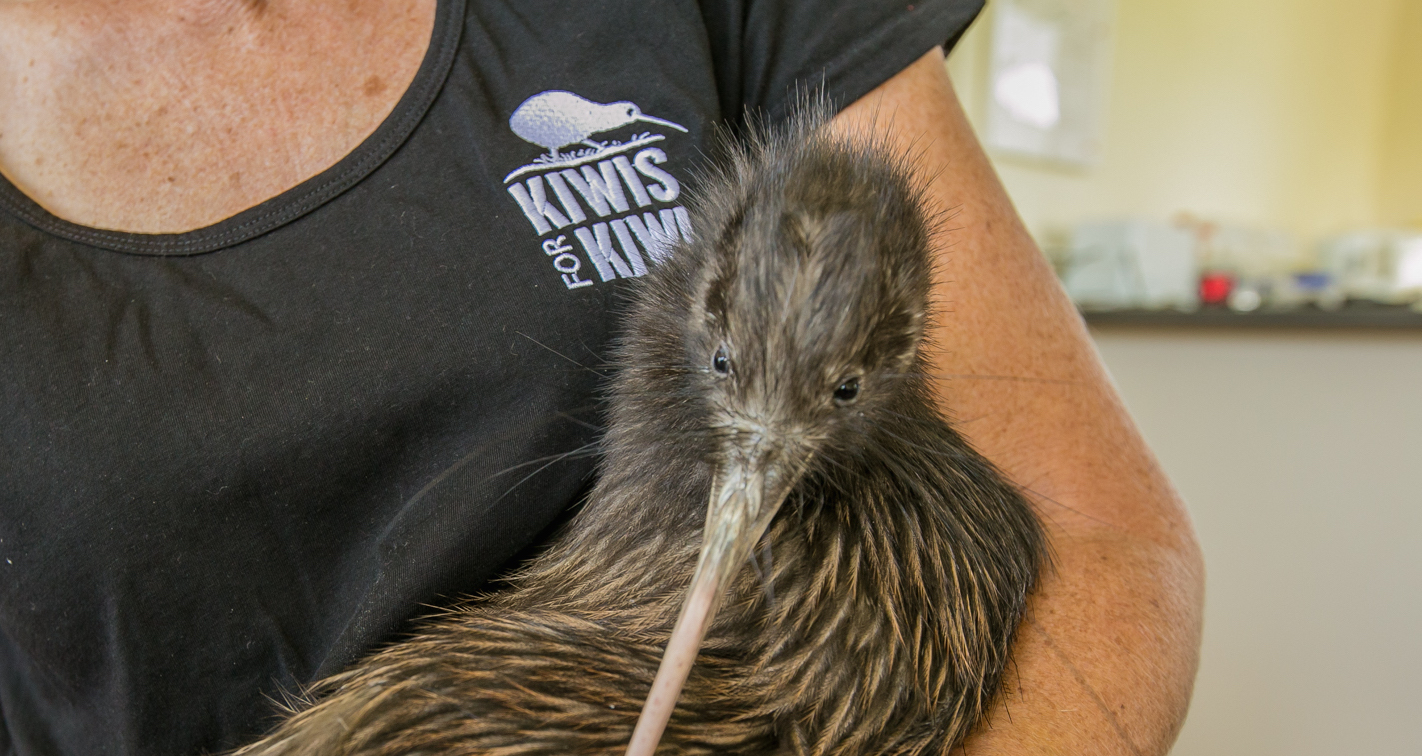 Kiwi chick at muster, about 1.2kg and ready for transporting back to Coromandel
From Rotoroa Island, the kiwi either go back to Coromandel or onto a kohanga site, a larger predator-free location with a permanent breeding population of kiwi. Motutapu Island is the main kohanga site for Coromandel brown kiwi. Their offspring will be released to safe areas in the wild, growing the population and increasing the number of areas kiwi live. The goal nationally is to reverse the decline and instead grow each species of kiwi by 2% every year. This initiative alone can reverse the decline of North Island brown kiwi.
This is all possible thanks to partnerships with the Department of Conservation, Save the Kiwi and Thames Coast Kiwi Care (who protect the forest where our kiwi eggs come from)

DID YOU KNOW?
Dogs are #1 risk to kiwi on Rotoroa island. As kiwis have a weak breastbone, this simply breaks if a dog catches it and the kiwi dies, making them really vulnerable, particularly at a young age. We urge all boaties to follow our strict no dogs policy on the island to protect these (and other) threatened species.