Corporate volunteer days are a great chance to get your team out of the city for a fun and really meaningful day out, all while contributing to a very special wildlife restoration project.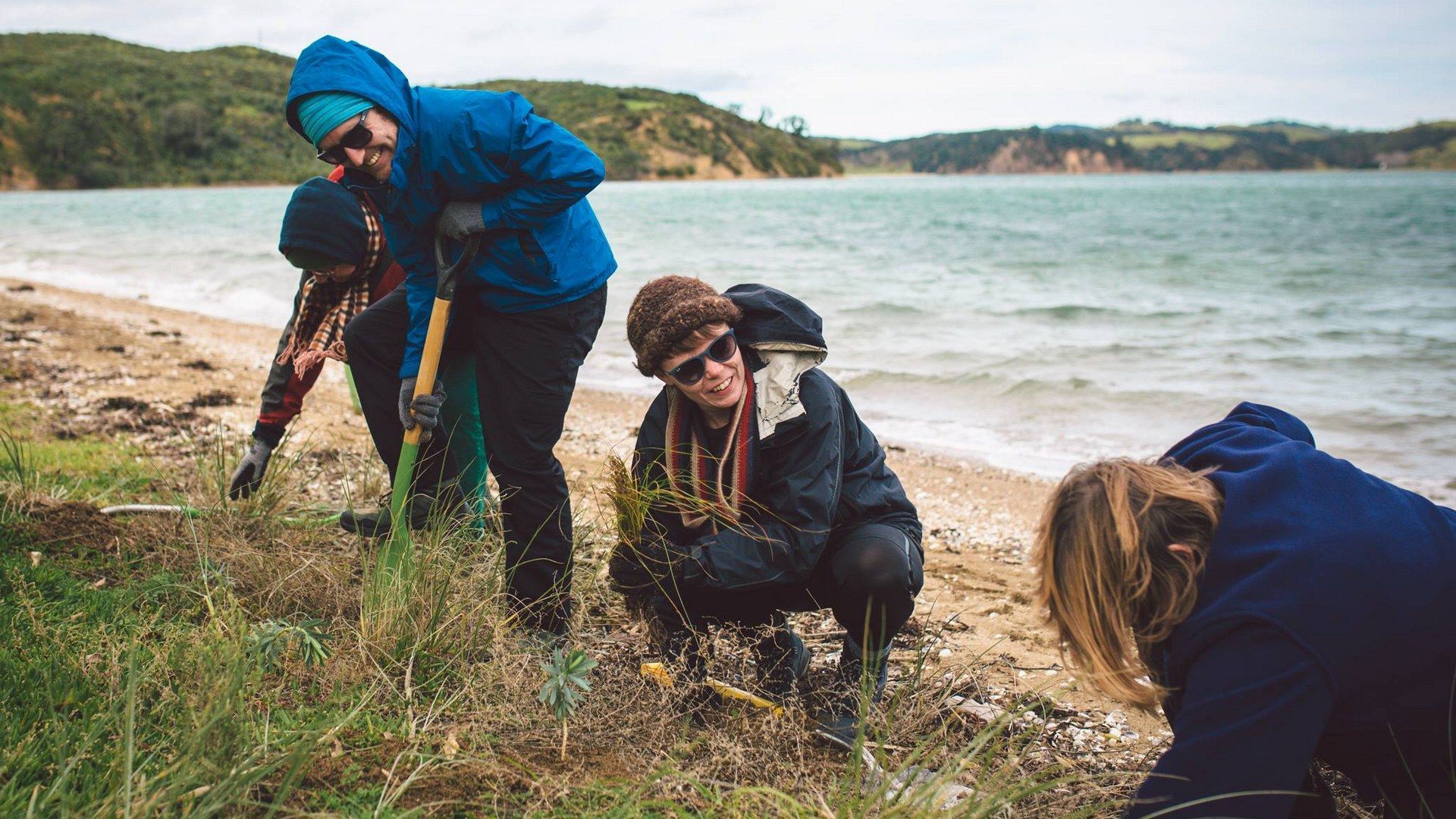 Rotoroa Island offers a small number corporate volunteer days each year. Come and join us for a day of fun and value, helping us with essential conservation work.
- Groups need to be 15 people minimum and 30 people maximum (with notice, we can sometimes cater to larger numbers)
- Not suitable for young children, those 8 years and older are welcome however they must be supervised.
- Final group numbers must be confirmed 7 days in advance.
- A general information sheet about group volunteering days can be found here.
How to register
If you're interested in participating, let us know by emailing [email protected] to discuss available dates.